Offensive Line Performance Training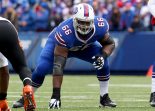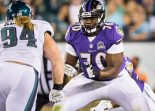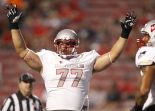 Offensive Lineman Training
The training program for offensive lineman at VHSP is 60-90 minutes long and will cover:
• Designed for College and High School Level Lineman
• Footwork to include Pass and Run blocking technique.
• Strength training to develop hip explosion, and upper body power which is vital for linemen.
• ACL Prehab / hip and ankle mobility and stability.
• Shoulder mobility and stability with an emphasis on injury prevention.
• Hip Mobility and teaching proper position of the Offensive Lineman stance.
• Speed/Explosive start training based on the needs of a lineman (5-10 yards).
• Core strength and stability.
Every lineman will go through a (FMS) Functional Movement Screen assessments to establish a baseline starting point. Testing the athlete helps us understand the needs and weakness for each lineman.